Exclusive
'I Do' Details! 'RHONY' 'RHONY' Dad George Teichner, 78, Dishes On Wedding To Fiancée, 25 — What Does Aviva Think?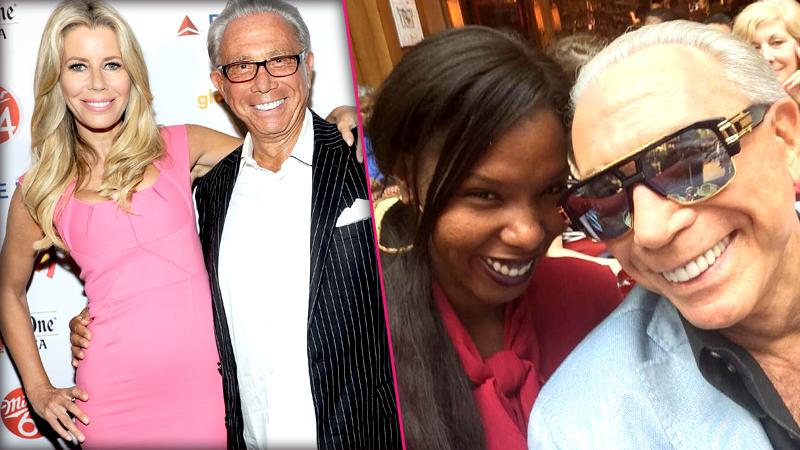 Article continues below advertisement
The infamously sex-crazed reality star is even open to multiple "I dos" with his much-younger fiancée.
"Perhaps one ceremony in Manhattan and another in South Beach," said Teichner, adding that Drescher is scoping out wedding dress designers for her future mother-in-law and taking care of other matrimonial must-haves.
A location and date are "merely a susurration at this moment," as he puts it, but he says they'll definitely be tying the knot before the end of the year — despite RadarOnline.com's report that he has a Match.com profile.
"We're deciding on which locale(s), small or large amount of guests, seating the families together, white or yellow gown for Cody, rings, primary residence to remain in South Beach, buy a house in L.A., etc.," Teichner said.
So is he a groomzilla? Or does Cody have bridezilla moments? Don't ask this reality star dad.
"I haven't a clue comprehending those two bizarre words," he said. "All I know is when two people as Cody and I make a commitment, we venture into the unknown."
While the nuptial specifics are still being solidified, Teichner knows how he envisions his dream wedding.
"Memento of love and affection," he said. "Every day is a right day for something — few are life changing. But wouldn't it be nice to know if our wedding ceremony is one of those days?"
So, for now he's just enjoying the days before wedded bliss.
"Beingness cannot be quantified — that's how the engagement goes," he said in his signature ladies man lingo. "It is a transition to marriage. It is a committed, serious learning process, a very important part of my life, and a wish bringer. Whether God, or the Cosmos, sent Cody to me for a karmic reason, a wonderful reason, or a lifetime wonderful companion — Allelujah . . . Jubilation!"