'RHONY' Spin-Off News! Guess Which Housewives Star Is Getting Her Own Show & Who's 'Jealous' — Will It Save The Franchise?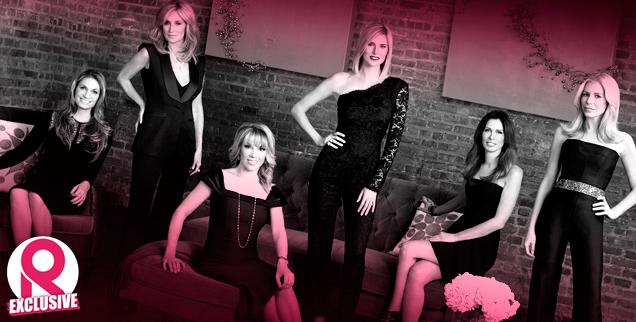 The Real Housewives of New York is struggling in the ratings, but one series star has still managed to break out: RadarOnline.com has exclusively learned that Aviva Drescher's quirky and kooky 76-year-old father, George Teichner's 25-year-old fiancée, Dana Lavette Cody, is getting her own Bravo spin-off show!
The May-December couple's impending nuptials "will be the focus of the show," an insider told Radar.
Article continues below advertisement
"Even though the current season of RHONY is a ratings flop, the breakout stars are Aviva's dad, and Lavette," the source said. "Fans have very strong reactions to both of them as individuals, and of course as a couple. Dana's show doesn't have a working title yet, but will begin filming at the end of August."
As rumors swirled about the exciting news, commenters have taken to the Internet to further fuel the fire about scandal surrounding the pair. One user even went so far as to claim that Cody is a lesbian!
And as Radar has reported, Cody once took to Instagram to post a photo of herself with a female "homie lover friend."
Dana's brother, Derrick, insists that none of it's true. Derrick, who met Teichner a few months ago – filming begins months before the actual air date – says that his sister's future groom is "a really nice, easy going guy."
He also swiftly refutes any claims that his little sister is only a gold-digger. Cody, who has a growing nail business called Tippie Toes, with locations in Miami and L.A., has money of her own and doesn't necessarily need Teichner's, according to her brother.
Article continues below advertisement
And now, one of the main women in Teichner's life, his daughter Drescher, has already given her seal of approval. Drescher previously told Wetpaint that her future stepmother, who is 51 years younger than Teichner, bonded with her children while on vacation.
"They were just in Europe together, and before they went to Europe they stayed with me in my apartment," Drescher said. "And my kids love my new future stepmother!"
In the interview, Drescher added that she wanted Cody to be the next Housewife.
"You know, I would love to see my father's fiancée join the cast. I think she would be really interesting," she said.
But behind the scenes, the insider told Radar, "Aviva had no idea Dana was going to be getting her own show! She will be featured on the spin-off, but she is a bit jealous that Dana will be the sole focus on her show."