They're In Love! 'RHONY' Star George Teichner, 78, Tells Radar His Engagement To 25-Year-Old Dana Cody Is A 'Journey Into Ecstasy'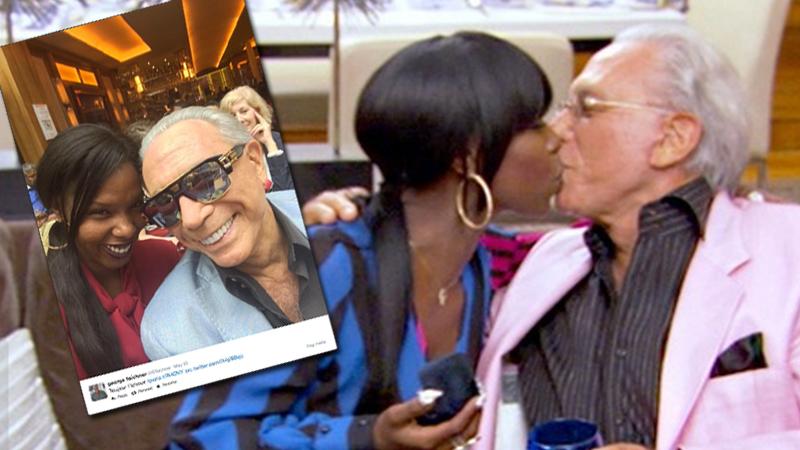 If anyone had any doubts about the legitimacy of George Teichner's engagement to Dana Cody, think again. The up-and-coming reality star, who is also Real Housewives of NYC star Aviva Drescher's father, talked to RadarOnline.com exclusively about the love he and his fiancé, who is 52-years-younger, share.
"We are happily engaged – immersed in an oblivion wrought by joy!" Teichner told Radar. "When you're ready for it to happen, love hits you like a ton of bricks."
Article continues below advertisement
Despite his fiancé being several decades younger than he, the reality star has no qualms about it, as he believes age has nothing to do with the relationship they have together.
"Dana is in a much younger, age-appropriate demographic than my clock-time age," he wrote in an e-mail. "Our coupling time frame of reference is in 'non-locality,' in which our awareness transcends ordinary understanding of space and time."
Drescher's father's love for his bride-to-be knows no bounds. He feels so strongly about it, in fact, that he believes "Dana and I are each receptive to the power of manifesting and feeling worthy of the beneficence of divine pleasure with each other."
His poetic words to describe their love are passionate, but rumors still swirl that he is marrying a gold-digger. He has some other words for the naysayers.
"I believe that the rumors come from the Sheeples living in Dunzoland, not from enlightened persons dedicated to the truth," he added. "Adhere to the truth and good comes."
The couple will be getting its own spinoff show that will give everyone even more insight into the unlikely couple's love – and Teichner couldn't be happier about it.
"How great it is to be Cody and George."