Exclusive
'RHONY' Stars Begging Andy Cohen For Cast Shake-Up To Save Show: 'They Want Countess LuAnn Back Full-Time & Aviva Drescher OUT!'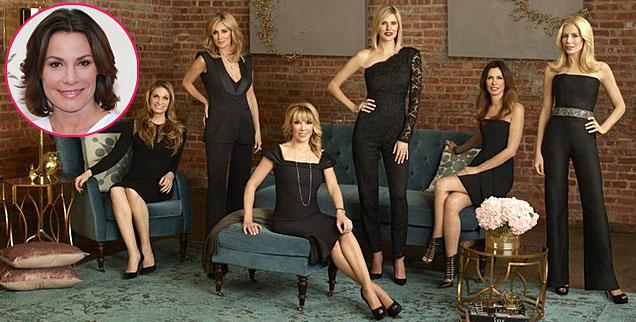 Article continues below advertisement
"They want Andy to give her back that apple," an insider told RadarOnline.com.
Instead of bringing on new cast members, the source said, "They've been hinting to him that they want LuAnn in and Aviva out."
While no announcements have been made about a possible seventh season of RHONY, the insider added that "only money stands in the way" of the Countess' full-time return.
As RadarOnline.com previously reported, series veteran De Lesseps, 48, announced she would appear less-frequently this season after a nasty contract standoff.
"There's a special place in my heart for the show. I just made the decision to step back, so I can spend more time doing my things with business and my family," De Lesseps said. "I'm still very much a part of the show, but it's not a full-time thing. It's very engulfing when you're on it. It takes up all of your mental and physical energy."
All week, casting shakeup rumors have been swirling around the ratings-starved show.
This week, Drescher was forced to shoot down reports that she'd been fired from the show after the star was yanked from the opening credits. Reports suggested that the reality star mom had been "disciplined by producers with a forced three-episode hiatus."
When pressed, Drescher insisted she'd be "back on in two weeks."
"It's not newsworthy," she told RadarOnline.com.
Do you agree with Thomson and Radziwill's proposed changes? How can Cohen save RHONY? Let us know in the comments!