New York Housewife Countess LuAnn De Lesseps On Contract Stand-Off: 'It's Not Just About Money'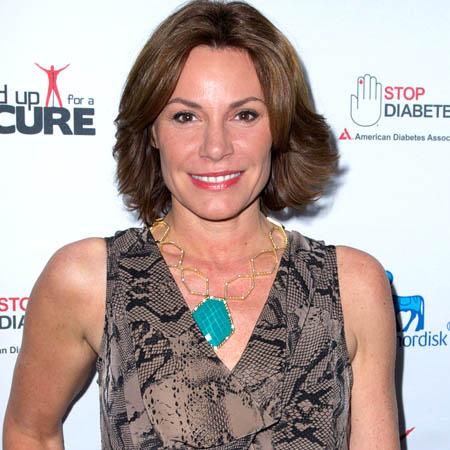 Article continues below advertisement
"It's not just about money," she told Naughty But Nice Rob when asked if the stand-off was just about money.
"Money can't buy you class. It's about being a team player and being on the same team and being confident and comfortable what we're doing together as a team."
As RadarOnline.com previously reported, the stars of the New York franchise failed to make themselves available for filming because they were insulted with Bravo's initial pay offer.
The all later relented, except for the Countess.
A source told RadarOnline.com that de Lesseps was "furious that the deal on the table is not as lucrative as her past agreements, especially considering she and Ramona are the only two original cast members and she is by far the most recognizable face of the New York franchise."
When Naughty But Nice Rob questioned about her bargaining position amid sagging ratings -- Housewives was down at least 20 percent in total viewers last season -- de Lesseps touted her own on-screen performance in season five.
"I think they were very happy with me last season," she said. "I always bring it to the show so we're negotiating. You will know very soon about the outcome.
"I hope to be a part of it (season six). The negotiations continue so we'll see what happens. Bravo has always been kind to me and I hope they continue to be kind to me."