Countess LuAnn De Lesseps Denies Cheating Rumors After Partying With A Sexy Pirate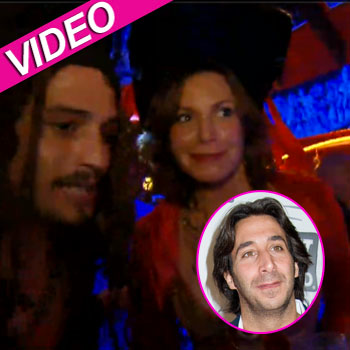 By Debbie Emery - Radar Reporter
Shiver my timbers!
Did Real Housewives of New York City star LuAnn de Lesseps cheat on her boyfriend with a sexy Johnny Depp look-a-like pirate?
The reality star didn't look like she was at any risk of being ordered to walk the plank when she and her co-stars partied on the Caribbean island of St. Bart's on Monday night's episode.
The 47-year-old has been dating dashing Frenchman Jacques Azoulay, 37, for the past 18 months, but the younger man was nowhere in sight when she hit the high seas with the Captain Sparrow look-a-like, prompting speculation that she was enjoying the indulgences of the pirate's life a little too much.
Article continues below advertisement
"You have to make a special pirate introduction," demanded LuAnn, while the other women were all on the tables dancing. "I want to be special, not like your other pirate women.
"I'm an Indian, don't f**k with me. No more shots… it's about the moment," said the seductress, dressed in a skimpy bra top and mini-skirt.
De Lesseps allegedly later banged on cast-mate Heather Thomson's door at around 3 a.m. with a guy, but the divorced mother of two vehemently denies the rumors that she cheated on Jacques.
"What may have looked like infidelity on last night's episode was in reality, a ride home with a friend and a tour of the house after an evening of fun on vacation eight months ago," she wrote on her Bravo blog on Tuesday.
"Do you think I would bring a man back to a houseful of housewives (and cameras) if I were planning on having an affair?"
"My big mistake was trying to avoid the speculation and assumptions by telling a white lie," the Countess revealed, claiming that there is no trouble in paradise. "As I write this, Jacques and I are on vacation and we couldn't be more united and happy."