Countess LuAnn De Lesseps Denies Cheating Rumors After Partying With A Sexy Pirate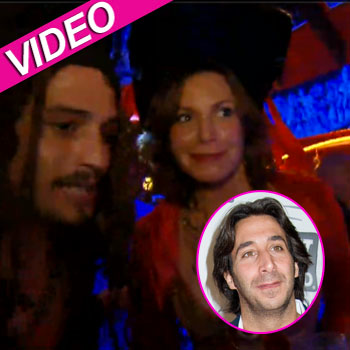 Article continues below advertisement
"You have to make a special pirate introduction," demanded LuAnn, while the other women were all on the tables dancing. "I want to be special, not like your other pirate women.
"I'm an Indian, don't f**k with me. No more shots… it's about the moment," said the seductress, dressed in a skimpy bra top and mini-skirt.
De Lesseps allegedly later banged on cast-mate Heather Thomson's door at around 3 a.m. with a guy, but the divorced mother of two vehemently denies the rumors that she cheated on Jacques.
"What may have looked like infidelity on last night's episode was in reality, a ride home with a friend and a tour of the house after an evening of fun on vacation eight months ago," she wrote on her Bravo blog on Tuesday.
"Do you think I would bring a man back to a houseful of housewives (and cameras) if I were planning on having an affair?"
"My big mistake was trying to avoid the speculation and assumptions by telling a white lie," the Countess revealed, claiming that there is no trouble in paradise. "As I write this, Jacques and I are on vacation and we couldn't be more united and happy."