Exclusive
Jill Zarin In Heated Dispute Over Jewish Charity Dinner Speech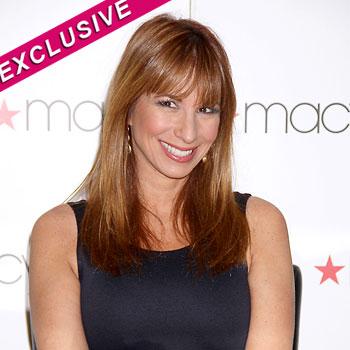 Jill Zarin is embroiled in an angry dispute after her speech at a charity event led to the hosts to send out a letter of apology to the guests!
The former The Real Housewives of New York City star was invited to give a speech Thursday night alongside her sister, Lisa Wexler, and mother, Gloria Kamen, at a women's event organized by the Jewish Federation of Greater Dallas.
However according to a writer for the website www.tvtime101.com things did not go as planned for the trio, who are co-authors of the book Secrets of a Jewish Mother.
Article continues below advertisement
Wexler reportedly told the audience that stay-at home-moms are not fulfilled, moms need to also work outside the home, and that caused some women in the audience to walk out of the event.
The organizers felt the same about the speech - which had been billed as a fun take on being a Jewish mom - and were quick to email an apology to guests the next day.
"We also realize that our entertainment after dinner was a true and complete disappointment," read the apology letter, obtained by RadarOnline.com. "Their presentation was not what we had planned with them and certainly did not meet our expectations of a funny and poignant take on Jewish motherhood."
However in an exclusive statement to RadarOnline.com from Wexler on behalf of her reality star sister and mom, she insists they've had nothing but positive comments regarding their talk.
"We have presented to numerous groups throughout the country with very positive feedback. We are disappointed to hear that some members of the Dallas audience did not feel that way.
"The sentiment of the person who wrote that letter is not reflective of the very positive audience feedback we personally heard after the event as well as emails we received."
Article continues below advertisement
Wexler - who has her own radio show - also addressed her own words.
"I spoke from my heart.  I spoke of my values as expressed in our book and on my radio show every day," she told Radar. "In a group of 700 women, some will agree with me and others will not. As to the specific allegation that I spoke against stay at home moms, that is an absolute lie."
To listen to the Lisa Wexler Show log on to www.lisawexler.com or tune into AM 1230 (WFAS) from 4.00-6.00pm EST Monday-Friday