Exclusive
Jill Zarin Asked To Return To Real Housewives Of New York: So Will She?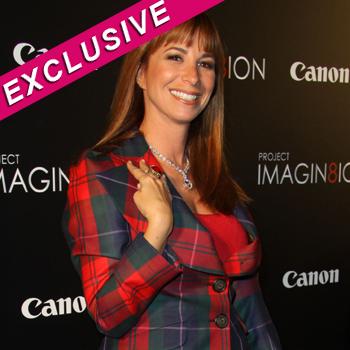 After what has been described as the most boring season of The Real Housewives of New York, axed cast member Jill Zarin received a call from a show insider recently asking her if she would consider returning to the show, RadarOnline.com is exclusively reporting.
But it seems that after a turbulent reality show experience and an offer that came just a little too late, the New York socialite and businesswoman has found a new TV gig on a cooking show.
Article continues below advertisement
"I thought about quitting the show during season 4, because my husband wanted his wife back," Jill told RadarOnline.com in an exclusive interview. "I had such anxiety and pressure to act a certain way and I was paranoid for a reason, because people were planning and plotting against me."
So, after a break from the drama filled series, Zarin's official return to TV has finally arrived, on The Cooking Channel -- and she will star on Iron Chef America's Top 5 Moments in Kitchen Stadium History.
"I'm too old and have grown up too much to do Real Housewives anymore, I want to set an example to my kids and my grandkids," she explained to RadarOnline.com.
And now Zarin has an opportunity on her new show to do just that.
Iron Chef America's Top 5 Moments in Kitchen Stadium History premieres Tuesday, January 31, at 10:30 p.m. ET.
In addition, Jill will be debuting her shapewear line, Skweez Couture by Jill Zarin, on HSN on Friday, February 10 at 9 a.m., 3 p.m. and 8 p.m.