Jessica Simpson's Divorced Parents Nearly Ruin Her Dream Wedding Day To Eric Johnson With Embarrassing Family Drama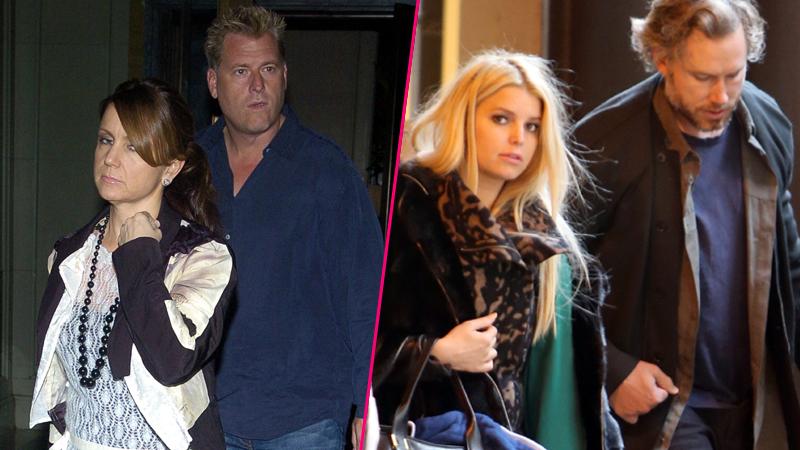 Article continues below advertisement
"Jessica finally had it and told her mother that it was her wedding and to stop moaning," the source said.
"Joe knows full well that Jessica favors him over her mom, and he plays that up a little to get back at Tina for how he feels she treated him after the divorce."
Tina filed for divorce from Joe in Sept. 2012 and the split was immediately rocked with the bombshell allegation that Simpson's father had confessed he was gay.
Article continues below advertisement
Joe denied the allegations about his sexuality, calling them "ridiculous" and "untrue."
But it wasn't just Tina and Joe who were at odds, according to the new report Simpson and Johnson almost didn't make it to their "I dos" because of an argument over their prenup.
"They were first going to get married on 11/11/11 and had a prenup, but that got thrown out when she got pregnant the first time. Then the did another one for a wedding in Hawaii on 12/12/12, but then she got pregnant again," the source continued.
"This time, Eric wanted a more favorable agreement because he takes care of their kids and has given up his career. But Jessica has seen what a disaster her parents' marriage turned into and really wanted to protect herself. They finally agreed shortly before the wedding."
To find out more about the family drama at Simpson's wedding, pick up the latest issue of Star Magazine, on newsstands everywhere Thursday.