Kesha Opens Up – 'We R Who We R' Singer Pens Emotional Eating Disorder Essay And Talks About Her Time In Rehab – 'I Was Being Really Hateful To Myself'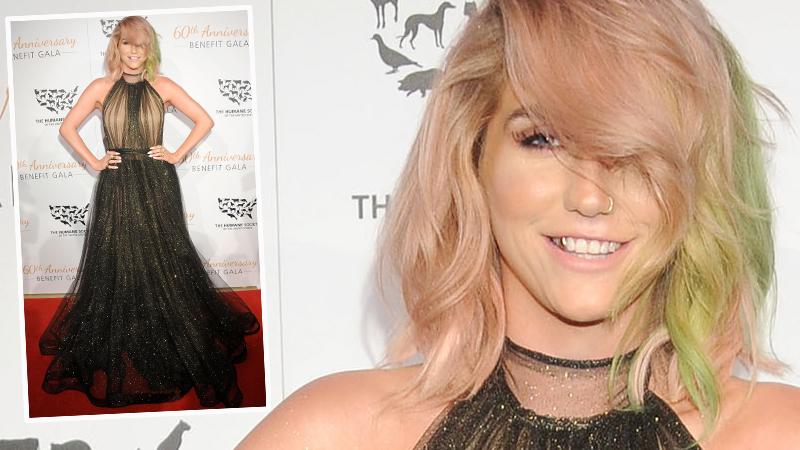 Ever since dropping the dollar sign ($) from her name post-rehab for an eating disorder, Kesha is out to show the world that she is new and improved.
The "We R Who We R" singer opened up about her body image and eating disorder struggles in an emotional essay for Elle UK. She also wrote about how rehab has helped her conquer some of the industry pressures that come with being a famous singer.
"I've always tried to be a crusader for loving yourself, but I'd been finding it harder and harder to do personally," she wrote. "I felt like part of my job was to be as skinny as possible, and to make that happen, I had been abusing my body. I just wasn't giving it the energy it needed to keep me healthy and strong."
Article continues below advertisement
Kesha also wrote that she could feel body "shutting down" as a result of her deprivation. But even when she voluntarily entered rehab, she was worried about what other people would think.
"I was here for an eating disorder — but I knew people would assume I was here for other things," the 27-year-old singer admitted. "Sure, I've written songs about partying, but my dirty little secret is that I'm actually incredibly responsible.
"I take my music and career very seriously, and certainly didn't land in this situation from partying. But I was cut off from the outside world and I imagined people making up stories at a time when what I really needed was support."
Even though she wrote powerhouse empowering anthems such as "We R Who We R" and "Warrior," the pop star admitted that she stopped believing her own words.
"I felt like a liar, telling people to love themselves as they are, while I was being hateful to myself and really hurting my body," she confessed. "I wanted to control things that weren't in my power, but I was controlling the wrong things. I convinced myself that being sick, being skinny was part of my job. It felt safer somehow."
Kesha voluntarily entered a rehab facility in Chicago for two months in January.