Timber! Rehab Alum Kesha Stumbles, Creates A Scene In LA Hot Spot On Wild Night Out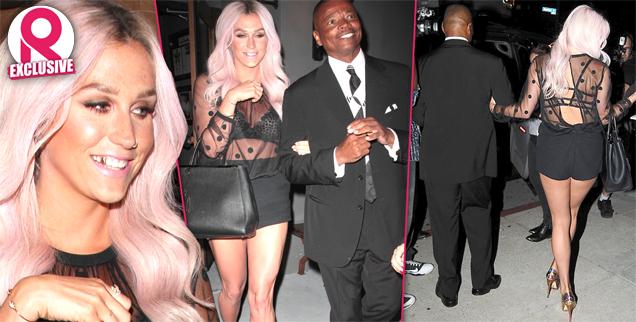 She checked out of rehab three months ago, but Kesha is hardly keeping a low profile.
The singer, who announced she entered Chicago-area treatment facility Timberline Knolls for an eating disorder in January, turned heads with her strange behavior at West Hollywood vegan eatery Crossroads on June 17.
"She was stumbling," an eyewitness exclusively tells RadarOnline.com of the "Your Love Is My Drug" star, who was dining with a female friend and a bodyguard. "Her security had to hold her steady."
Article continues below advertisement
Later, the onlooker noticed the 27-year-old and her pal made frequent trips to the bathroom together.
The new Rising Star judge and her small entourage left the restaurant around 11 PM.
"The bodyguard took her by the arm and led her outside," says the source. "It seemed like he really wanted to get her out of there."
Radar exclusively reported that the star also checked into rehab to deal with a drinking problem in addition to anorexia and bulimia. Kesha's mom Pebe Sebert, however, has denied her daughter entered treatment for a drug or alcohol issue.
"She might be crazy and she might get shit-faced drunk, but everyone does," Sebert, who claims she's in recovery from drug and alcohol addition, recently said.
"She'd never touch cocaine because that was one of my vices. She's always said she never wanted to do the same thing I did and I've been preaching that to her for her whole life."