Mr. Fix-It? Matt Lauer Tells 'Today' Show Bigwigs: Make Me The Boss To Turn The Ratings Around!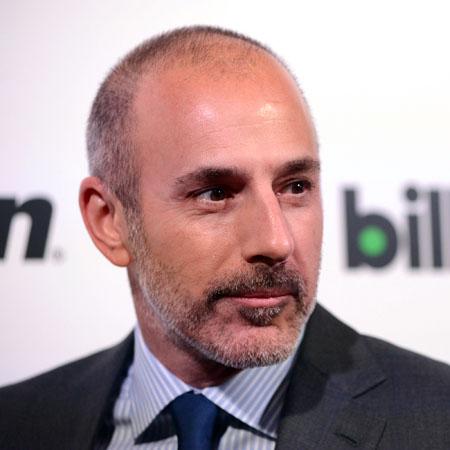 Matt Lauer believes he has found the solution to the embattled TODAY show's struggling ratings, says a source -- and he's it!
RadarOnline.com has learned that the long-time host of the NBC morning show has shocked his bosses by launching a campaign for a bigger role with wider control over editorial decisions.
For months, TODAY has been taking a beating in the ratings by ABC's Good Morning America and a source has indicated that Lauer believes he can single-handedly fix the situation.
Article continues below advertisement
"Matt is taking full and personal responsibility for turning around the sinking ratings in the new year," the source reveals.
"He's producing some of his own reports and segments and really working overtime to show that he is taking this seriously. He's full of confidence, and believes TODAY's chance for a better tomorrow rests with him."
And according to the source, he's letting everyone know it.
"Matt is telling executives every day ... he knows how to fix things," the source says, although one NBC executive added that "while he -- and all of the other anchor -- are fully invested in delivering a substantive program every morning, he's very happy in his current role."
According to the insider, Lauer sees a great opportunity to save the show and cement his place in broadcasting history when NBC will broadcast the Winter Olympics from Sochi, Russia in February.
"The high Olympic ratings usually have a ripple effect for other NBC shows and TODAY has a slew of Olympic features and interviews planned," the source explains.
But Lauer's idea of asking for more control is also a big gamble, as his contract -- worth close to $25 million a year -- is reportedly up in 2014.
Article continues below advertisement