Good News For Struggling 'Today' Show: Hoda Kotb Inks New Multi-Year Contract To Stay -- Rejects 'The View' Offer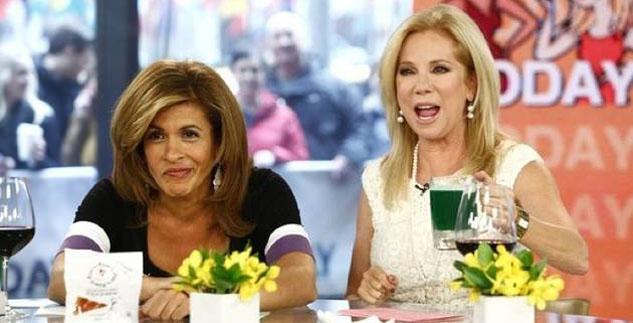 Hoda Kotb is sticking around for Today, tomorrow and many days after that. RadarOnline.com has learned that the much-loved co-host of the fourth hour of the Today show has inked a multi-year deal to stay at the struggling morning show, alongside her co-host, Kathie Lee Gifford.
"Hoda was approached by other networks, shows and syndicators, and after serious consideration, she realized nothing was better than drinking with Kathie Lee Gifford at 10am on the Today show," a source told Capital New York.
Article continues below advertisement
Last week, Today attempted to juice up their ratings with high-profile coverage of hosts Matt Lauer and Al Roker undergoing prostate exams.
Kotb has been a member of the Today team since 2007, and worked at Dateline since 1998 before that. She was reportedly a finalist to replace Ann Curry after her disastrous firing, but that job went to Savannah Guthrie.