Ann Curry Won't Rat Out TODAY Show For Lucrative Book Deal, Just Wants To 'Move On'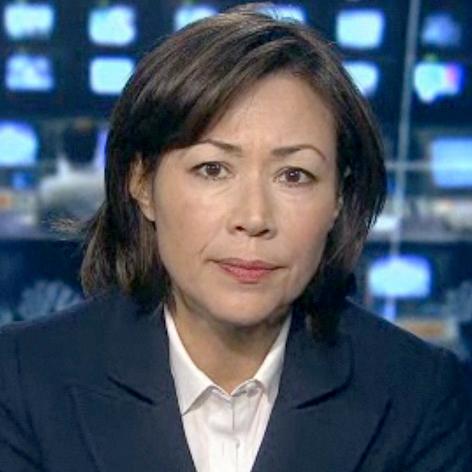 Fear not, Matt Lauer — Ann Curry is not writing a secret memoir about her ill-fated stint as cohost of TODAY.
On Wednesday, In Touch splashed details of a supposed $8 million tell-all memoir on its cover, detailing how the NBC newswoman planned to reveal the "secrets, lies and betrayal" behind her 2012 ousting at the breakfast television program.
Curry, the magazine said, would have the "last laugh" and "turn the tables of TV's most powerful man."
Article continues below advertisement
But a source close to the popular journalist told RadarOnline.com it's simply not true that she's planning to rat out her one-time colleagues.
"Ann isn't writing a tell-all book, memoir, expose or even work of fiction," the insider said.
"To be honest, she has moved on from the drama of being fired from TODAY.
"She isn't focused on the past and is looking ahead to her work. Ann has been getting more on screen time at NBC and is pursuing stories of interest to her that aren't getting the attention from the media that she believes they deserve."
Added the source: "Simply, there's no time for a book in Ann's life."
In a recent expose about the tumultuous end to her hosting gig after less than a year, it emerged Curry felt "bullied and belittled" after TODAY staffers routinely poked fun at her.
"Curry felt that the boys' club atmosphere behind the scenes at TODAY undermined her from the start and she told friends that her final months were a form of professional torture," New York Times writer Brian Stelter wrote in Top of the Morning.
Article continues below advertisement
The program's executive producer, Jim Bell, even named the plot to oust 56-year-old Curry as "Operation Bambi" after a friend told him firing the journalist would be like "killing Bambi," Stelter reported.
While Curry "is very grateful to her fans, family and colleagues since the book hits stands," she now wants "all the negativity to stop."
"It doesn't just impact Ann and Matt, but the cast and crew of TODAY and all of their hard work is being adversely impacted," the source told RadarOnline.com.
"Ann is a consumate professional and is trying to lead by example. Keeping her head up and focused on being the best journalist possible. There just comes a point when enough is enough. She believes that time is now."