Exclusive
Ann Curry Still Under Fire! NBC Execs Suspect She Cooperated With Anti-TODAY Show Book Author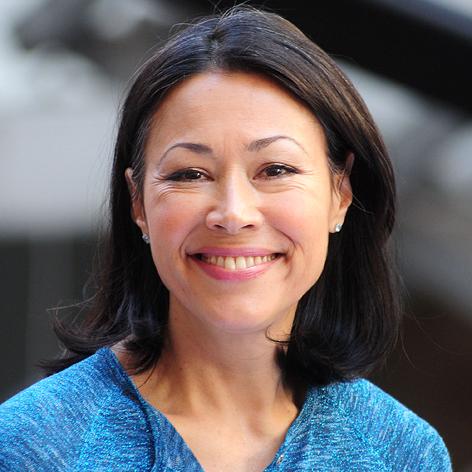 There is no revenge like a woman – or TV anchor -- scorned, and NBC executives suspect that former TODAY co-host Ann Curry may have secretly cooperated with author Brian Stelter on his shocking expose, RadarOnline.com is exclusively reporting.
Stelter's book, Top Of The Morning: Inside The World Of Cutthroat World of Morning TV, portrays Matt Lauer as the evil villain who was determined to get Ann fired from the show.
Article continues below advertisement
"Ann had a lot of respect among the crew of TODAY, even almost a year later. However, since Stelter's book release last week, that goodwill is coming to an end. There is just so much negativity geared towards Matt and the bosses at NBC, that only a few people knew about, Ann included. Who would have the motivation to reveal such damaging information? Ann and/or her friends and allies," a show insider told Radar.
"If Ann didn't directly work with Brian on the book, she likely would have told her friends and colleagues it was okay to talk to him. One of Ann's very good pals, New York Times Op-Ed columnist, Nicholas Kristof, spoke openly on the record in the book. There is no way he would have done that without Ann's permission."
The shocking tell-all reveals how badly Curry was treated by the top brass at the Peacock Network, leading up to, and after her demotion from TODAY. Curry's bosses were also heavily criticized for bungling her exit from the show last summer.
Article continues below advertisement
Gifford refrained from publishing the letter after Lauer asked her to "keep it in the family," but it didn't take long for the press to get wind of its existence.
Everyone at TODAY, "is just trying to stay focused on the upcoming May sweeps. This book isn't going to detract them from trying to put on the best television show in the morning," the insider revealed.
"In the end, this could be the real Ann Curry that everyone is now seeing for the first time, and Matt isn't such a bad guy."