Matt Lauer Tells Jay Leno: 'I Am Not A Guy Who Complains,' No Mention Of The 'C-Word' During Interview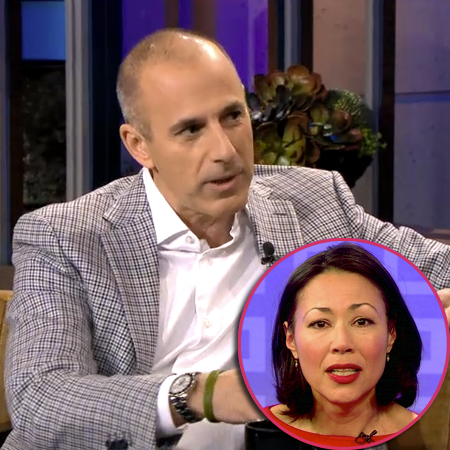 Ann Curry's name never came up during Matt Lauer's appearance on The Tonight Show Thursday, but Jay Leno gently addressed the situation all the same, and we've got the clip for you right here on RadarOnline.com.
While Leno could have easily used the interview to skewer the network after they dumped him in favor of Jimmy Fallon, the show biz nice guy took the high road, dancing around the drama with finesse.
Article continues below advertisement
He asked Lauer, "You've been taking a lot of hits in the press lately, how are you holding up? You holding up okay?"
Lauer responded, "I'm doing well … it's been an interesting year, no question about it. But the fact of the matter is, every day, millions of people still invite us into their homes to deliver the news.
"I am not a guy who complains, I am the luckiest guy -- I love this job, I really do."
Watch the video on RadarOnline.com
At the end of the interview, both men -- who've had a trying 2013 in their high-profile gigs at the Peacock network -- shared a kind, geniune moment.
"Can I just say one thing?" Lauer said. "Through good times and bad times, you have been a terrific pal to me."
Leno responded, "Well, you've been a a great friend as well … and you're the best in the business."
The Tonight Show airs at 11:35/10:35c weeknights on NBC.