Kathie Lee Gifford: 'I Don't Know Where Ann Curry Is'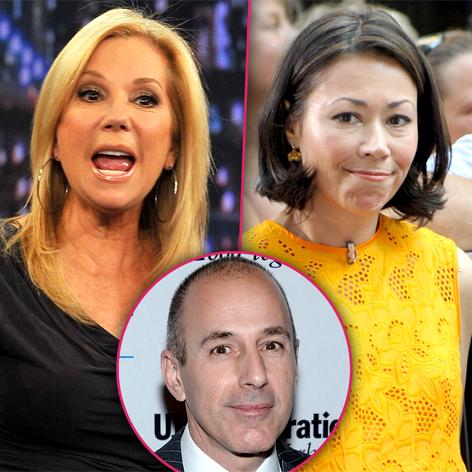 Kathie Lee Gifford is still standing by her TODAY anchor Matt Lauer, and she insists she's joined by everyone on the show's staff, except the missing Ann Curry.
As RadarOnline.com previously reported, Gifford wrote a letter of support to Lauer after becoming frustrated with what she calls the unfounded attacks on him following Ann Curry being dumped as his co-anchor.
The letter, Gifford told Access Hollywood "was not a hard thing to do, because I literally wrote it and I signed it first...people were lining up. They were literally taking the pen out of my hand to sign."
Article continues below advertisement
It read: "We the people of the 'Today' show who work side by side, day by day, year in and year out with Matt Lauer are tired of unfounded and unrelenting stories by faceless characters regarding his character and reputation... No one coerced us to sign this. With our signatures we stand in support of our colleague and friend."
Said Gifford, "This is not about Ann. Ann's a member of our family of course at NBC, she's still on Rock Center and she's still on the Nightly News."
MORE ON:
Kathie Lee Gifford
"She's traveling so much. Literally we've just been doing this the last couple of weeks and nobody has seen Ann.
"So, I would have loved to have had Ann sign. I would have loved to have given her the opportunity to, but I still to this day don't know where Ann is!" she laughed.