Take A Cold Shower Matt! Lauer Says He Finds Katie Couric 'Very Attractive', Rates Her a 9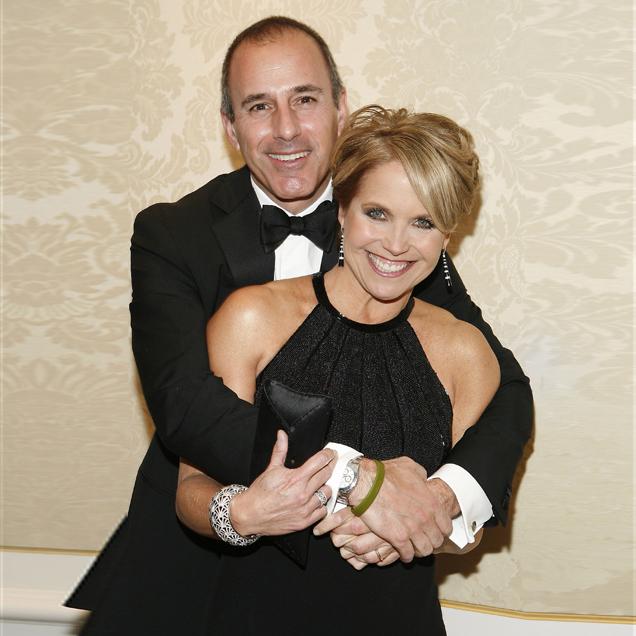 Somebody turn a cold hose on Matt Lauer! The morning anchorman is apparently smoldering with lust behind on the TODAY show set.
Lauer, 51, revealed he finds his former co-anchor Katie Couric "very attractive" and rates her a 9 out of 10 (perhaps even a 10), in a new interview with Howard Stern.
That on-air chemistry that producd years and years of ratings victory was real.
"She's a very attractive woman, not only physically but her personality," Lauer continued. "If she's a 9 or 10 physically, she's a 14 because ... she's got a great personality. She's fun."
Article continues below advertisement
And fun is something that has been in short supply on the TODAY show set lately as the morning show has slipped behind ABC's Good Morning America, losing a decade-plus ratings winning streak.
It's all added up to a big mess, with a top executive leaving, Lauer being blamed by some publicly and the treatment of Ann Curry subjecting Lauer and the show to scorn.
Lauer anchored with Couric from 1994-2006 and says, "We had a good and easy chemistry. But it never went beyond friendship he insisted.
MORE ON:
Celebrity Romance
The NBC anchor also bizarrely said this about Meredith Viera: "I had a relationship with Meredith where I constantly wanted to hug her." He called her "beloved" by the staff.
And what about Curry? Sorry time's up. Stern never got to ask the question.