Exclusive
After 9 People Fired...TODAY Staffers Infuriated Matt Lauer Refuses To Take Pay Cut To Avoid Layoffs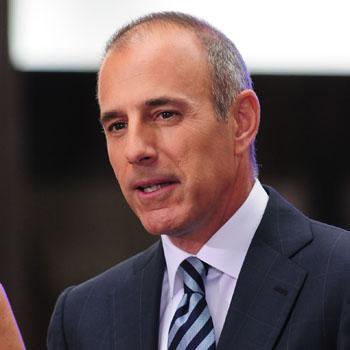 TODAY show staffers are livid that Matt Lauer refused to take a pay cut out of his $25 million contract, to prevent layoffs at the beleaguered morning news program, RadarOnline.com is exclusively reporting.
Last week, nine TODAY staffers were given pink slips, and more are expected to be canned in the next several months, as the show continues its ratings decline.
Lauer "refused to take a pay cut to avoid the layoffs. Matt blames bad management for TODAY's rating woes," a source told RadarOnline.com exclusively . "It has really irked the staff because Matt is the highest paid journalist in the business, and he only works four days a week! If he had agreed to a one percent pay cut, those jobs could have been saved."
Article continues below advertisement
For the first time in 19 years Good Morning America trounced The TODAY Show in the May sweeps, the crucial rating period.
Last year, Tonight Show host, Jay Leno, voluntarily took a whopping 50 percent pay cut to avoid layoffs from his show, after 20 staffers were let go.
Our source says, "It would never cross Matt's mind to voluntarily take a pay cut like Jay Leno did. What Jay did was total class, and he took responsibility for the situation. Matt has been calling the shots at TODAY for a very long time, and he could learn a lot from Jay."
Update: "There was a restructure at NBC News and less than 2 percent of employees at Nightly News with Brian Williams and the TODAY show were impacted, and those employees have been generously taken care of. NBC will help those employees find jobs, and they are able to apply for current open positions. Neither show is looking to cut costs, and there are no future layoffs planned," another network insider revealed. The TODAY show is not and has not cut costs and is currently hiring.