The Ex Files: Lamar Odom Getting Closer To Baby Mama Liza Morales After Split From Khloe Kardashian -- Reunion In The Works?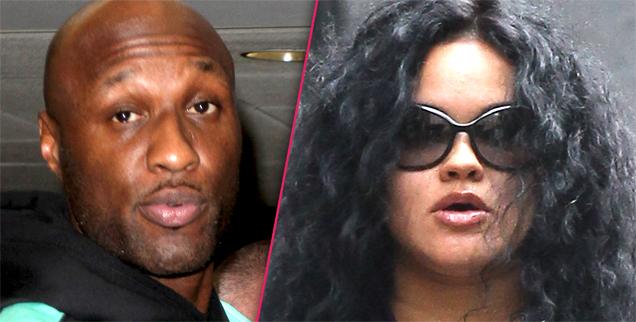 Article continues below advertisement
In fact, RadarOnline.com has learned, Odom will be spending the holidays back in New York with Morales and his two children by her, Destiny, 15, and Lamar Jr., 11.
Could they be ready to put the Kardashian drama behind them and go back to being the way things were?
Morales and Odom's daughter says no way. When asked about a potential reunion by a user on her now-deactivated ask.fm page, Destiny said that another round for the couple would "never happen."
Hollywood Divorce Lawyers Tell All: Prostitutes, Cross Dressing, Drugs & More Shocking Split Secrets
Odom and Morales went through a lot together in the ten years they spent together before he wed Kardashian in 2009: They lost their son, Jayden, to SIDS in 2006, as RadarOnline.com has reported, and Odom's cherished grandmother, who raised him, died three years before that. The couple got engaged but separated in 2010, Morales claims, and soon after she found out Odom was set to wed the Keeping Up With The Kardashians star in an over-the-top televised ceremony.