Khloe Kardashian Files For Divorce From Lamar Odom, Cites 'Irreconcilable Differences'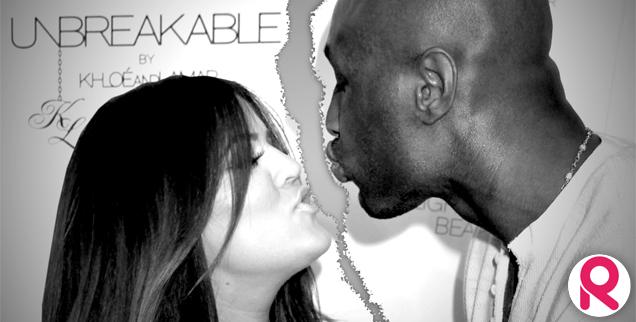 Khloe Kardashian has filed for divorce from Lamar Odom, RadarOnline.com has confirmed.
In the legal documents, filed by attorney Laura Wasser, the 29-year-old cited "irreconcilable differences."
The pair's relationship began with a whirlwind courtship and fast track to the altar four years ago, but has been under the strain of cheating allegations this summer, after at least three women claimed the NBA veteran bedded them in the time he's been married to the famous Kardashian.
Article continues below advertisement
In addition, insiders linked Odom to prescription drug abuse -- namely the powerful opiate Oxycontin -- and illicit drugs like cocaine and crack.
Kardashian alluded to a split previously when she dropped the "Odom" from her name on Instagram and then just a few days later also dropped it from her official Twitter account.
As we reported, Kardashian sealed an ironclad prenup with Odom when the pair suddenly wed in 2009 — a move that savvily protected the reality star's empire.
The ex-Los Angeles Lakers and Clippers star — said to be worth up to $100 million himself — waived any claims to his 29-year-old wife's fortune, estimated to total much less, at around $18 million.
Kardashian will retain the couple's $4 million Tarzana, Calif., mansion, as part of the impending divorce.
She'll also keep the engagement ring — worth $1 million — along with all jewelry and gifts given to her by love-rat Lamar during the course of their strained four-year marriage.
Article continues below advertisement
"Khloe will be entitled to $500,000 for each year married to Lamar and she could petition for spousal support," a source with knowledge of the prenup told Radar.
"However, she would only be entitled to spousal support from Lamar for half the length of their marriage, which would be less than two years.
"Lamar waived his rights to seek spousal support from Khloe and any claims to any money she earned from the Kardashian empire. Khloe will remain as the beneficiary on a $10 million life insurance policy Lamar has and that will remain for the rest of their lives."
Stay with RadarOnline.com as this story develops.