Exclusive
Lamar Odom Believes Kardashian Family Leaked Drug Stories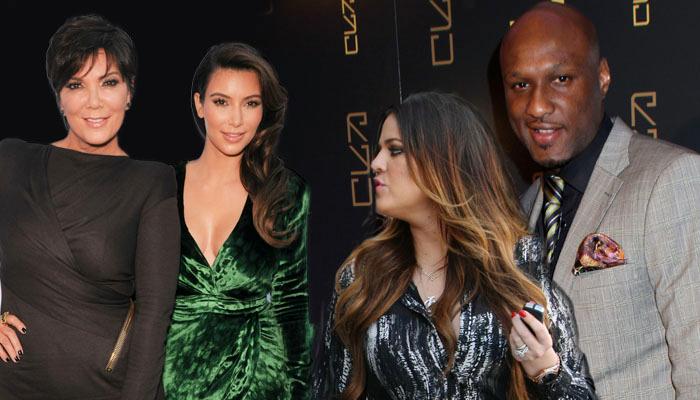 As sensational reports about Lamar Odom's drug addiction swirl, the NBA star believes the Kardashian family leaked negative stories about his alleged use of crack cocaine, but he doesn't believe his wife Khloe Kardashian has had any role in the negative stories being made public, RadarOnline.com is exclusively reporting.
Lamar "absolutely believes Khloe's family has been leaking stories to the tabloid press about his drug use, and his trip to rehab last year. Khloe has been very private about Lamar's drug addiction, as she had done for the past year," a family insider exclusively told Radar.
Article continues below advertisement
"The last thing Lamar needs is for his battle to get sober made public. Khloe is also extremely angry that details about Lamar's past trip to rehab and recent failed intervention were published on various gossip websites."
Now that Lamar's alleged drug use is out in the open, "he will be obviously be subjected to increased drug testing by the NBA which has a very tough policy on using illegal substances and steroids," the insider continued.
Article continues below advertisement
Her tawdry tale followed Lamar's first accuser, Jennifer Richardson, who claims she met Lamar in January 2012 at the Stadium Strip Club in Washington, D.C., after he played a game for the Dallas Mavericks.
GALLERY: Dumped, Deceived and Devastated – 50 Stars Betrayed By Their Men
The pair reportedly rekindled their flirtation after a chance meeting in the lobby of the Charlotte, N.C., Ritz Carlton Hotel, eleven months later.
Meanwhile, ESPN is reporting that Lamar is holed up in a Los Angeles hotel, as friends urge him to get help.
Lamar's sports agent shot down a report from over the weekend that he had been missing for 72 hours.
"Lamar is not missing. His wife knows exactly where he is. Playing in the NBA is still very much a part of Lamar's plans," his agent, Jeff Schwartz told ESPN.