Exclusive
Lamar Odom Drug Abuse — Family Fears He's Hooked On 'Hillbilly Heroin' OxyContin & Ambien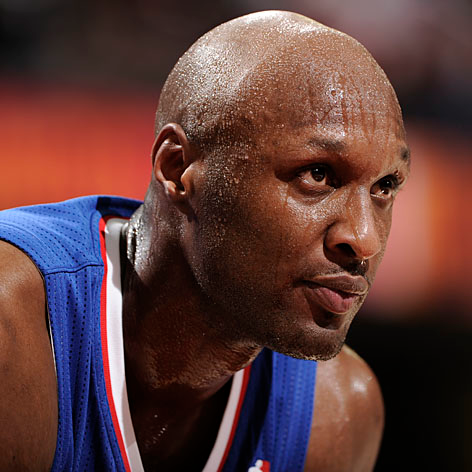 Kardashian family members fear Lamar Odom is hooked on the drugs OxyContin and Ambien, RadarOnline.com has exclusively learned.
Multiple sources familiar with the situation claim Odom, 33, has had a drug problem for the past two years and even went to rehab last August under pressure from the Kardashian clan.
The husband of Khloe Kardashian left rehab after about three weeks and was clean for last season with the Los Angeles Clippers, according to reports.
Article continues below advertisement
But the two-time championship sixth man allegedly returned to hardcore recreational drug use, it's claimed, around the same time he was linked to two extramarital affairs.
Two sources tell RadarOnline.com his main vice is OxyContin, a prescription only painkiller sold in tablets, also known as 'hillbilly heroin' or 'poor man's heroin' because of its abuse in rural areas.
Oxycodone is a synthetic form of morphine, but is twice as strong.
"Lamar has lost a ton of weight in the last few months which triggered a lot of the concern amongst the family," one source said.
The family reportedly staged an unsuccessful intervention on Wednesday, it's said.
"Lamar does not want to go to rehab because pre-season training camps are just around the corner," the insider added.
"He just doesn't care about anyone or anything right now. He has had it with the Kardashians and just wants to be left alone. Everyone is very, very, worried about him."
The Clippers have reportedly offered Odom a contract for next season as a veteran, paying the minimum $1.4 million.