New Details: Lamar Odom Going To New York City To See His Kids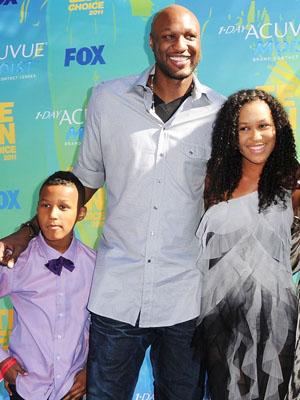 Lamar Odom is headed to New York City to see his two children with ex-girlfriend Liza Morales, RadarOnline.com has learned exclusively.
A family insider told us the former L.A. Clipper hasn't seen the children (Destiny, 13, and Lamar Jr., 10) in several months.
"Lamar does talk to them on the phone, but in the last few weeks, not as frequently as they were used to," the insider told us. "The kids absolutely know what is going on with their dad. Their mom tries to protect them from the headlines about Lamar's drug use & cheating allegations.
Article continues below advertisement
"However, other kids in school have teased them about it -- it's been really hard on them."
It's unclear if Morales will allow Odom to see their children. (Attempts to reach her were unsuccessful at time of posting.)
Tabloid media reports on Thursday evening asserted Lamar would be meeting with several representatives from NBA teams. Our source scoffs at that claim, "because no NBA team would sign Lamar without a successful stint in rehab, and it would have to be for an extended time.
"Lamar is in no physical or mental condition to be playing basketball," the source added. "He couldn't complete simple conditioning exercises right now."
Stay with RadarOnline.com for more exclusive details on this story.