Khloe Kardashian 'Still Wants To Save' Her Troubled Marriage To Lamar Odom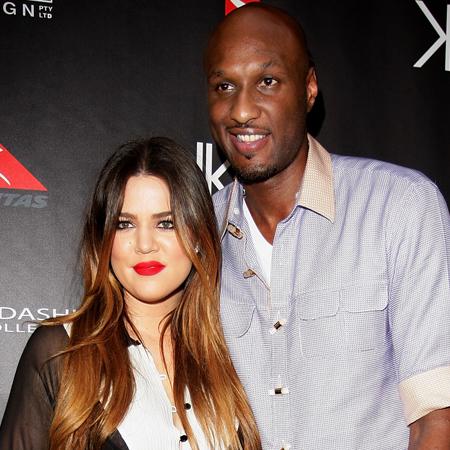 Khloe Kardashian and Lamar Odom's relationship is clearly in crisis as Friday marks their fourth wedding anniversary, but sources close to the youngest Kardashian sister claim "she still wants to save their marriage
"She wants him to get better, but there is a lot to work out," an insider told People. "She's taking everything one day at a time and concentrating on herself.
"Everything with Lamar is very unclear," the source said, in the wake of reports the former L.A. Clipper has spent the past few weeks on a drug binge in a gated Southern California community with two young women.
Article continues below advertisement
The insider said that Khloe is still processing the news that Lamar's been unfaithful and heavy into drugs, saying the former hostess of The X Factor "never thought she would be in this position.
"Two years ago she would have thought they'd be happily married with kids. It's been so hard to carry this secret and try to save not only Lamar but their marriage. It's taken a toll but she's one fierce lady."
Khloe, in what could be another tell of her ambivalence to call it off, posted an entry to her Instagram account quoting Alice In Wonderland Thursday, saying, "The Mad Hatter: Have I gone mad? Alice: I'm afraid so. You're entirely bonkers. But I'll tell you a secret."
Lamar, whose self-destructive ways surfaced when he was arrested for DUI in Los Angeles Aug. 30 is not expected to be at a hearing in the incident Friday.