Exclusive
New Hope For Khloe And Lamar? Kardashian-Odoms Will Spend Wedding Anniversary Together On Friday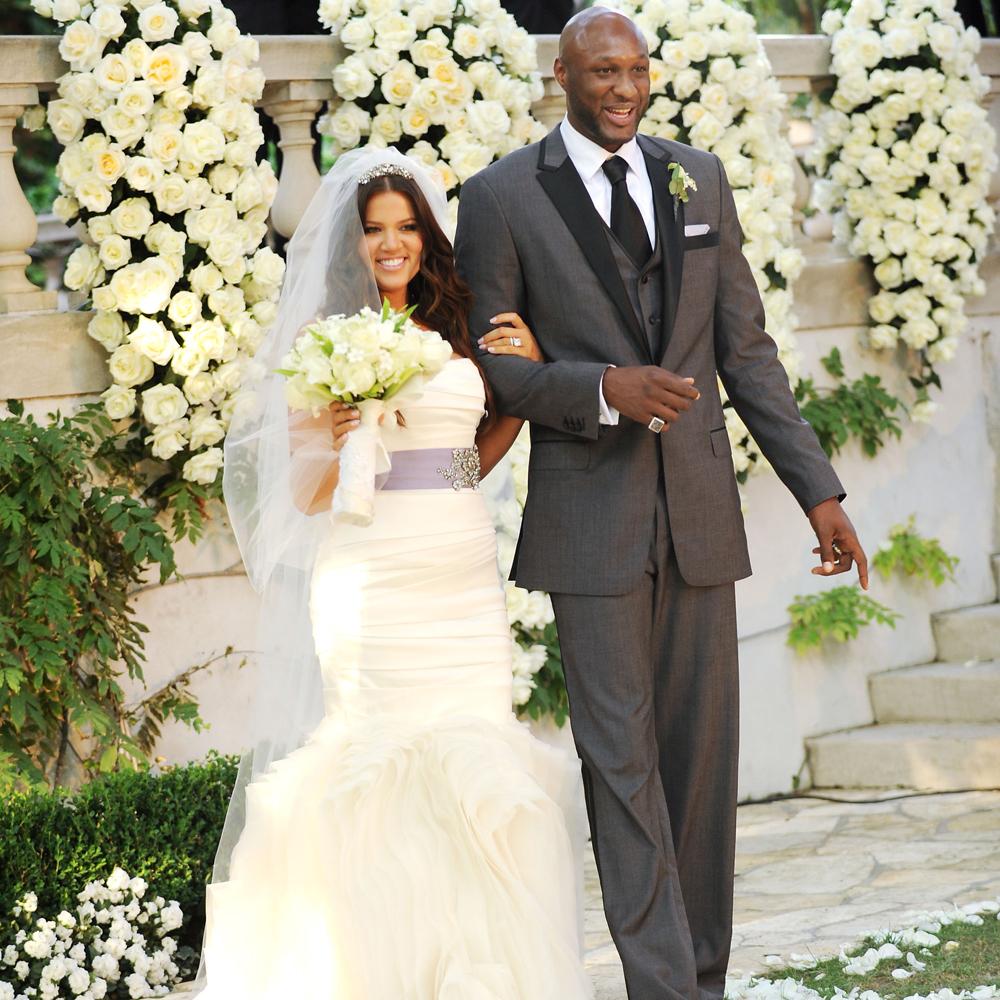 Article continues below advertisement
But because of the couple's recent struggles, it won't be an over-the-top affair. "It will be low-key, and away from the prying eyes of the public," says the source.
Now living alone in a loft in downtown L.A., Odom "will likely head over to the mansion he once shared with Khloe in Tarzana," the source reveals. The arraignment for his recent DUI arrest is on Friday morning, but he is not expected to attend the proceedings.
As Odom and Kardashian face that and other struggles, the source says, "This anniversary will be unlike any other. Although their marriage is on the rocks, no one is ready to pull the plug on the relationship."
Indeed, Odom broke his silence on Tuesday to defend his wife and her family after his father, Joe Odom, gave a blistering interview that blamed them for his son's downfall.
In a series of pointed statements, Odom called the Kardashians the "only family" that has "loved me without expectations."
"Say what you want about me, but leave the ones who have done nothing but protect and love me out of this," he wrote.
Behind the scenes, the source says Kardashian still believes she can save Odom from his demons.
The best anniversary gift he could give his wife, the source says," would be to return to rehab, and stick it out. Khloe only wants Lamar to get the help he needs and she would be there to support him through it."