Khloe Kardashian Hides Her Wedding Ring Finger, Won't Smile During Gym Visit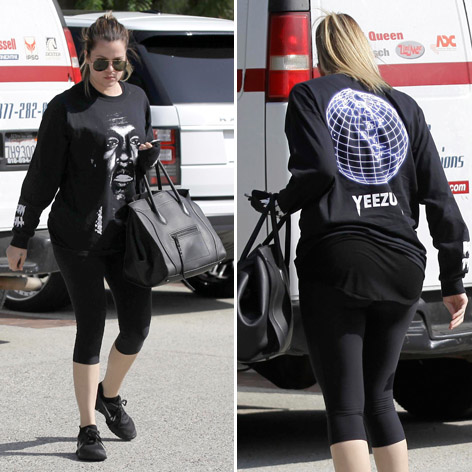 In another bad sign for Khloe Kardashian's troubled marriage to Lamar Odom, the weary looking reality TV star hid her wedding ring finger from photographers during a visit to the gym.
And showing who was now the man in the Kardashian household, Khloe wore a 'Yeezus' sweatshirt in tribute to sister Kim's baby daddy, Kanye West.
As our photos reveal, Khloe had the sweatshirt's left sleeve pulled down, concealing her ring finger as she walked into the gym on Friday. The unsmiling star looked at the ground as she walked into her gym for a workout.
Article continues below advertisement
As RadarOnline.com recently reported, Khloe has tweeted in her one reference to Lamar's cheating and drug scandals, "I am not made of steel."
See our gallery for more of Khloe's sad gym photos.