'I'm Not Made Of Steel,' Says Scandal-Weary Khloé Kardashian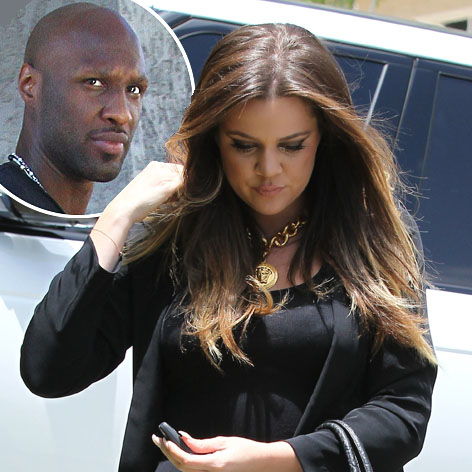 As Khloé Kardashian's marriage to Lamar Odom is crumbling in the wake of his alleged drug problem and stories about the basketball star cheating, the reality star has opened up with a poignant comment.
"As much as I wish I were made of steel ... I'm not," she tweeted on Sunday.
The famously funny Keeping Up with the Kardashians star then added via Twitter, "I'm pretty damn close to it though he he."
Article continues below advertisement
But Khlo? appeared to be trying to laugh through the tears, as fans know the reality TV sister has been under pressure for weeks after Lamar was accused of cheating on her by two different alleged mistresses and then, the basketball player was arrested for DUI on Friday.
On Saturday, Odom was driven by taxi to the mansion he shared with Khlo?. Four hours later he was out, and after picking up take-out food and buying several DVDs, checked into a long-term stay hotel in downtown Los Angeles.
As RadarOnline.com has reported, members of the Kardashian family fear Lamar has been struggling with an addiction to OxyContin and Ambien.