Lamar Odom Takes A Snooze -- During Custody Hearing!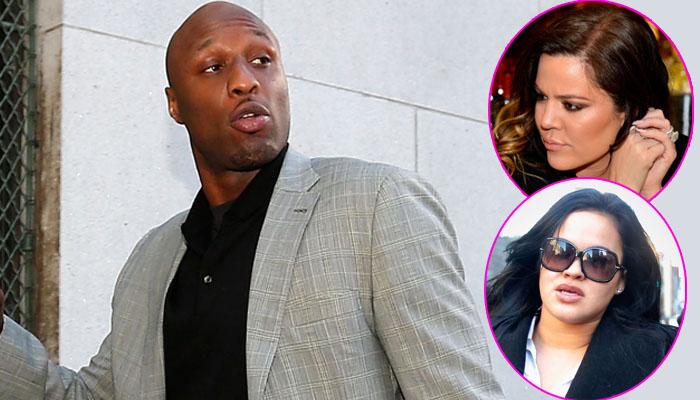 Well, at least his cell phone didn't go off!
Lamar Odom fell asleep in a New York courtroom during a custody hearing with ex Liza Morales on Tuesday, and we've got the zzzz… details for you right here on RadarOnline.com.
The judge took notice, and asked the L.A. Clippers forward, "Excuse me, are you OK?"
Odom, who has two kids with Morales -- 14-year-old daughter Destiny and 11-year-old son Lamar Jr. -- said he was alright, but continued to slouch, prompting the judge to tell him to sit up.
Article continues below advertisement
Liza has said that her relationship with Lamar fell apart after their third child, son Jayden, died of Sudden Infant Death Syndrome in 2006 at just 6-months-old. She said she was stunned when he told her, out of nowhere, he was going to marry the former host of The X Factor, Khloe Kardashian.
"Not long after our separation Lamar Odom was getting married to Khloe Kardashian, a woman he'd met four weeks before," Morales wrote in an open letter in The Daily Beast. "How could the man who'd constantly given me reason after reason for why we couldn't get married just yet now be ready to tie the knot so quickly?
"There aren't words to explain how I felt that day."
In related news, Khloe is sure to be reeling after her sister Kim insult directed at her and her hubby for their fast-track 2009 wedding.
She tells April's Cosmo, "I saw fast marriages like Khloe and Lamar's and that was what seemed to work, but now, I say give it a good six months before you commit. Feelings change."
A source told Life & Style, "It bugs Khloe when Kim makes these comments," as "Khloe's very protective of her marriage."
Let's hope Lamar is a tad more spry in court -- rather, on the court -- when he suits up to face the Milwaukee Bucks Wednesday in at Staples Center Los Angeles.