Calling All Armenian Bone Marrow Donors! Khloe Kardshian Pleads For Help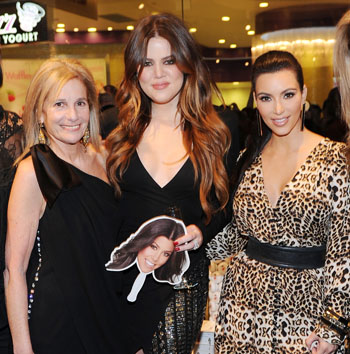 Khloe Kardashian isn't afraid of asking the world to come to her family's aid!
The 28-year-old, whose cousin, Cici, is battling cancer and in desperate need of a bone marrow transplant, took to her blog Wednesday to ask fans for some MAJOR help – and RadarOnline.com has the details.
"I am writing this blog post because my family desperately needs your help," the reality star pleads. "My cousin, Cici, has been battling cancer for 17 years and she is no longer responding to the chemotherapy drugs. Her best option now is a bone marrow stem cell transplant, which would hopefully give her many more years to live."
Article continues below advertisement
Khloe, who did not specify whether she or anyone else in her family had been tested as possible donor matches, went on to ask her Armenian fans to get tested to see if they could be a possible a match.
"The donor must be of Armenian descent, so we are asking every Armenian to reach out to the bone marrow registry and sign up with hopes of finding a match for Cici. Your help truly means the world to us."