Lamar Odom's Baby Mama Bashes Khloe Kardashian, 'I Don't Know If She's Good Maternally'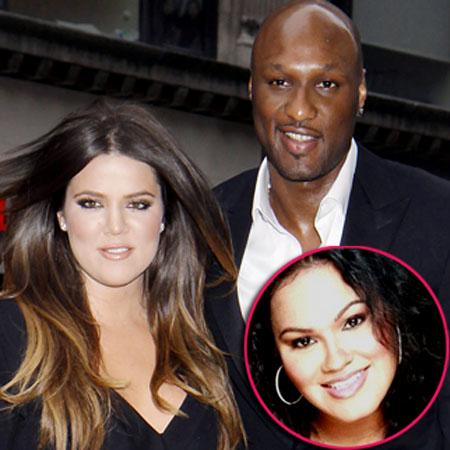 Lamar Odom's ex-girlfriend and baby mama, Liza Morales doesn't exactly give his wife Khloe Kardashian a ringing endorsement when it comes to the reality star's skills as a step-parent.
"I don't know if she's good maternally, I don't know," said Morales, whose two kids with the L.A. Clippers forward have spent lots of time with their step-mom, who has desperately been trying to get pregnant since her wedding three years ago.
Article continues below advertisement
"As long as my kids are good, I'm good," Morales told Starter Wives Confidential. "As long as my kids are taken care of and I haven't heard anything negative, then I'm good."
Asked about her striking resemblance to the youngest of the three Kardashian sisters, Liza said, "I'm 100 percent Puerto Rican, and I was here first.
"I was here first, so she has a resemblance to me. I don't see it. We both have dark hair. We both have a cherub face. I don't think we look alike, but I have heard it. Imitation is a form of flattery!"
Also in the chat, Liza shared that her relationship with the hoops star crumbled after their third child, son Jayden, tragically died of Sudden Infant Death Syndrome in 2006 at just 6 months old.
She went on to claim that Odom refused to open up about their heartbreaking loss, they grew distant and he eventually upped and left.
"Who abandons their lady?" she asked.
Liza can be seen on Starter Wives Confidential, which airs Tuesdays on TLC at 9/8c.