Exclusive
Kim In The Crosshairs! Kris Humphries' Ex-Girlfriend Writing 'Juicy' Tell-All Book… Set To Spill Kardashian's Divorce Secrets, Cheating Claims & Dirty Tricks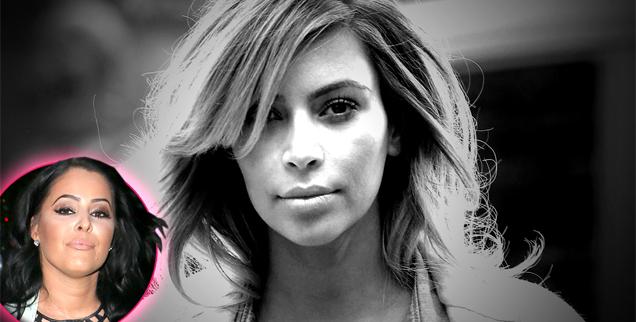 Article continues below advertisement
Finally, after having a plastic surgery makeover five weeks ago, Sinanaj had time to really focus on her project.
"It turned out to be a lot more detailed than she'd originally planned, but Myla figured if she's going to do it why not lay it all out there," says her friend. "People deserve to know the truth about Kim."
"Myla's telling everything," the source reveals. "She's going to include all the legal documents, subpoenas, that she got from Kim, and even her wedding invitation. For the first time, she's going to tell the world about the tricks that Kim tried to pull during her divorce."
Another possible topic is her new fiancé.
"Kim used to bash Kanye all the time back in the day," the source explains. "Kris told Myla that Kim said Kanye smelled 'down there.' I guess it's because he always wears the same clothes all the time!"
"Myla has so much dirt on Kim and she's already gotten interest from some publishers about the book," says the source. "Kim should be scared!"