Kim Kardashian Ongoing Divorce Battle, Marriage Won't Legally Be Over Until End Of The Year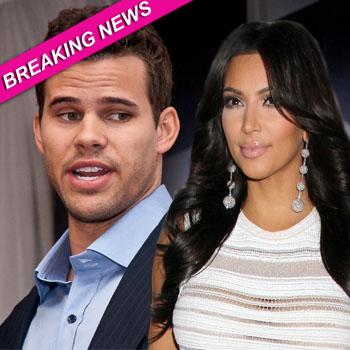 Article continues below advertisement
"Kris is prepared to see this through to the end and for him that means a very public trial. Kris wants Kanye West and Kris Jenner to be deposed under oath. Kris isn't intimidated by Kim or her lawyer, Laura Wasser. Kim's deposition will likely take place in the next several weeks, it's just a matter of coordinating everyone's calendars," a source close to the situation tells RadarOnline.com.
During the hearing Wasser said that her client had racked up over $250k in legal fees and that she would attempt to recoup those costs from Humphries. "Kris will do whatever is legally asked of him and if he is ordered to pay Kim's legal fees, then he will. Again, this isn't about the money, it never has been," the insider says.
As previously reported, Kim is growing increasingly impatient with the ongoing divorce proceedings with her estranged husband because the reality TV star is already talking marriage with Kanye.
"Kim has told her lawyer that the case is dragging because Kris is determined to keep his name in the press and drag her name through the mud. Kim is ready to get engaged to Kanye but doesn't want to until her divorce is finalized. Kim feels that Kanye is the man she is going to spend the rest of her life with and she doesn't want to wait. Kim's deposition will likely take place in the next few weeks, but she feels nothing is going to be gained by it," the source previously told RadarOnline.com.
MORE ON:
Celebrity Justice
Article continues below advertisement