Kris Humphries To Demand Paternity Test From Pregnant Ex-Girlfriend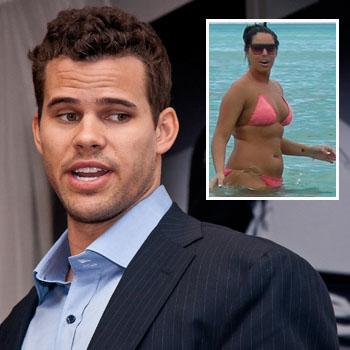 Still embroiled in his messy divorce from Kim Kardashian, Kris Humphries may soon be jumping into another legal fight.
He intends to demand his pregnant ex-girlfriend Myla Sinanaj take a paternity test, The New York Post is reporting.
"He will ask for a paternity test when the baby is born. He had been claiming that their relationship was pretty casual, that she was a 'booty call' girl," a source told The Post.
Article continues below advertisement
As RadarOnline.com exclusively reported, Humphries wasn't Sinanaj's first celebrity hook-up.
And even before she revealed that she was pregnant -- and claimed that Humphries was the dad -- Kris was alleging she was trying to extort millions from him.
"We will evaluate the situation and his reaction before proceeding any further, Sinanaj's attorney Joe Tacopina said.
Humphries and his spokesperson parted company this week, and his attorney did not respond to a request for comment about a possible paternity battle.