Exclusive
Keeping It Off Camera: Kim Kardashian Wants Divorce To Go To Private Mediation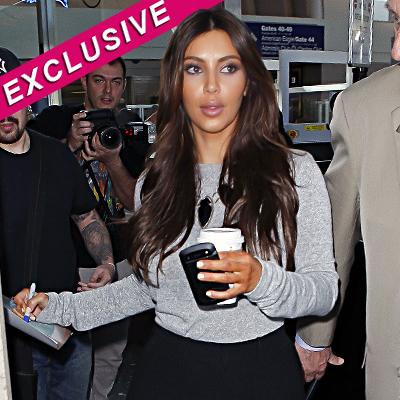 Article continues below advertisement
Humphries was reportedly stunned when Kim decided to file for divorce on Halloween last year. As RadarOnline.com previously reported, Kris wants a judge to throw out the pre-nup the couple signed so he won't be muzzled by the confidentiality clause of the agreement, and he is willing to go to trial to get what he wants.
"A public trial is the last thing that Kim wants, and she has instructed her lawyer to formally petition the court so that the divorce can be heard by a mediator, which is routinely done in California, since it's a no-fault state," a source close to the situation tells RadarOnline.com.
"Kim doesn't want a long drawn out trial. She wants the mediation to be private, confidential, and legally binding. She and Kris have no assets together and kept separate bank accounts, so this is a fairly routine divorce proceeding. Kim just wants this over and done with."
Meanwhile, despite accusations that the couple wed for the cameras and monetary gain, Humphries told Access Hollywood that his short lived marriage was real. "To me it was real. I would never go through something or do something that wasn't real or I didn't believe in, so I can really only speak for myself in terms of that."