Exclusive
Kim Kardashian Suffers Legal Setback In Divorce Case As Key Witness' Pregnancy Story Falls Apart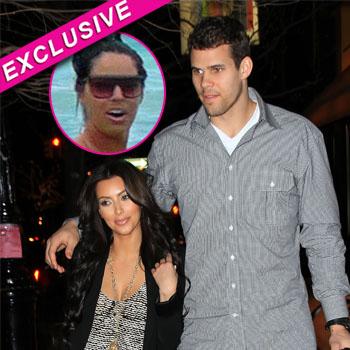 Article continues below advertisement
"Myla had absolutely been telling her friends that she was pregnant with Kris' baby," a source close to the situation tells RadarOnline.com. "Everyone in Kris' camp, including the NBA star, thought Myla was indeed pregnant. No one could get a straight answer from her."
It's a major legal setback for Kardashian as her lawyers had subpoenaed Myla to be deposed in divorce proceedings and could have poked holes in Humphries' claims that he had been defrauded by the reality star in the marriage.
"Kim's lawyers are certainly going to have to re-think their strategy to determine if they still want to depose Myla. Myla would easily be impeached under questioning from Kris' lawyers. Yes, Kris did hook up with Myla, but they were never in an exclusive relationship," the source told RadarOnline.com. It's unclear if Myla's deposition will still proceed as scheduled.
Sinanaj had hired Joe Tacopina as her attorney after Humphries accused the hotel worker of attempting to extort him. However, "Joe fired Myla as a client several days ago. Myla no longer has an attorney," an insider told RadarOnline.com. "Myla's inability to be honest and forthcoming with information to Joe is the main reason he had no choice but to fire her. Joe just doesn't have the time for this ridiculous drama."