Kanye West Wows The Crowd & Kim Kardashian During Revel Resort Show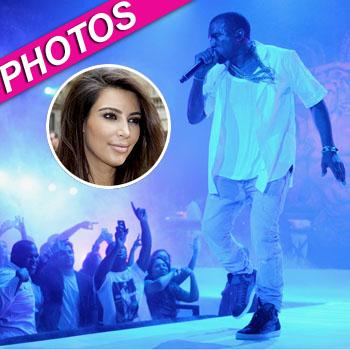 Dating Kim Kardashian has apparently been very good for Kanye West as a performer.
The rapper delivered the goods during two sold-out shows at the stunning new Revel Resort in Atlantic City this weekend.
During Friday night's show, Kanye pointed to Kim as he rapped, "I admit I fell in love with Kim."
Rolling Stone said he "claimed the stage" and The Philadelphia Inquirer labeled the show "dazzling, arrogant, audacious."
Article continues below advertisement