Exclusive
Kanye West Tells Girlfriend Kim Kardashian: Ditch Your Hair Extensions!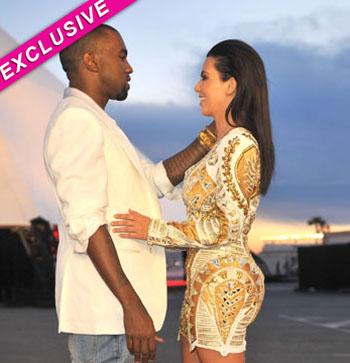 Article continues below advertisement
"Is Kanye West your new fairy tale?" Oprah asked the reality star.
"We met almost a decade ago, we've known each other for a very long time, we've been friends for six or seven years," the 31-year-old beauty said, beaming. "I don't know why it took us so long to get together: I think we've always had an attraction to each other, but we've always been in other relationships or it wasn't the right timing.
Noticeably absent during the interview with Oprah, and in subsequent days, Kim's hair extensions, which makes her locks appear longer and fuller. Kanye has told Kim "he doesn't like the hair extensions, he thinks she is beautiful without out them. Kim's natural hair is past her shoulders, and Kanye has told Kim she is a natural beauty and doesn't need to do anything to alter her looks. Kim is following is advice, and as the cameras are still filming Keeping Up With The Kardashians, viewers will see a much different looking Kim this fall on the show," a source close to the situation tells us.