Khloe Kardashian's Heartbreak: Lamar Odom 'Knows The Truth' About Her Real Father, Tell-All Book Could Expose All The Kardashian Lies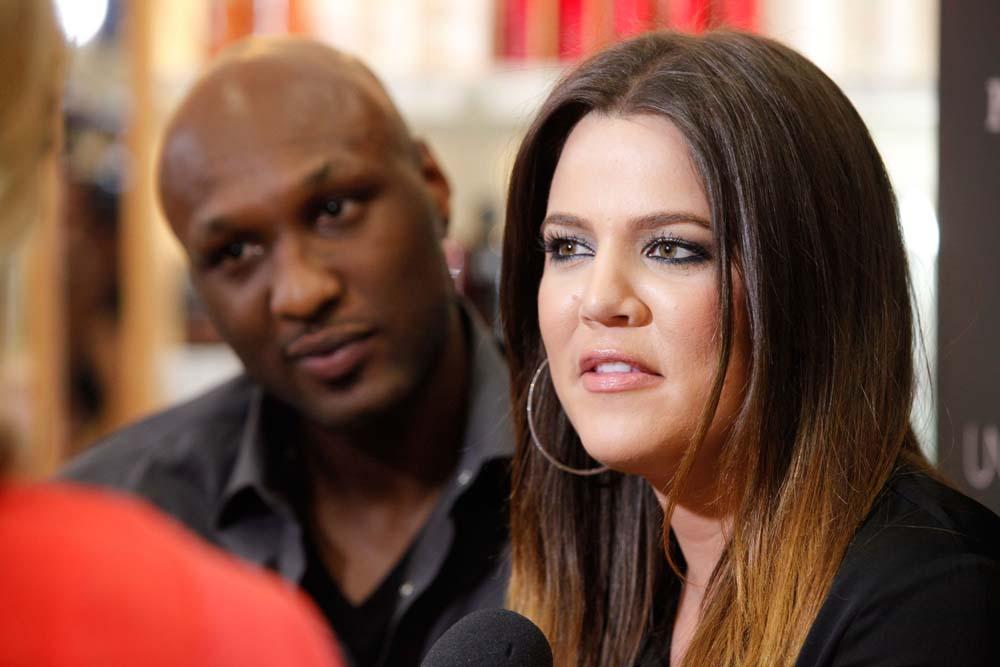 Khloe Kardashian's marriage to Lamar Odom is in a deep crisis now but the worst may be yet to come if her husband decides to write a tell-all book that exposes all of her family's darkest secrets, including the truth about her paternity and her sister Kim Kardashian's true feelings about Kanye West.
The troubled NBA player has allegedly been struggling with drug addiction and cheating issues but according to a new report his in-laws are afraid of the destruction he could cause if he reveals all of their dirty laundry.
Article continues below advertisement
With Lamar's alleged crack use and infidelity exposed, his retribution could come in the form of a tell-all book.
"If Lamar turns on the family, he could get paid a lot of money – the advance alone would be $5 million," a publishing insider told In Touch magazine.
According to the report, the truth about Khloe's father not really being Robert Kardashian could be revealed.
"Lamar knows the truth," a source told the magazine.
With all of the bad publicity surrounding his DUI and trouble marriage, Lamar is hitting rock bottom and blaming his wife's family.
"He's freaking out because he's losing everything. He feels all the Kardashians are against him," the report claims.
And no one is off limits, especially not Khloe's sister Kim.
"Lamar may go after Kim, who can be a self-absorbed monster," the magazine reports.
"Lamar could also expose what Kim's done for money, who she's slept with and the awful things she's said about Kanye West, like how he smells bad in bed and how she's not attracted to him."
Article continues below advertisement
As RadarOnline.com previously reported, Lamar believes it belongs squarely with his wife's family.
"He blames Khloe's family for all the recent public drama. He believes Kris Jenner and the Kardashians planted all the bad stories about him to make him look like a monster. He's deeply depressed and angry. He wants revenge," a source told the magazine.
Compared to Kris Humphries, who was only a member of the family for 72 days, Lamar could expose much bigger secrets.
"What Kim's ex knew is nothing compared to everything Lamar knows," the source said."
"For three years Lamar had a front seat to watch how the Kardashians operate. He saw how the Kardashian magic is made on TV, how they faked scenes for the show."