Exclusive
Kris Humphries Not To Blame For Prolonged Divorce Proceedings To Kim Kardashian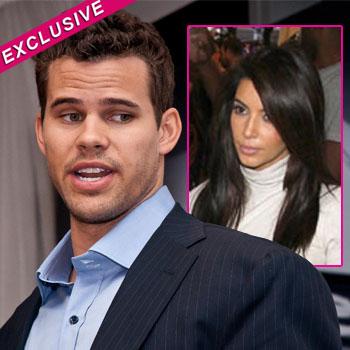 Article continues below advertisement
"Kris' legal team had no other choice but to go after her personal life as well, which means more witnesses to depose, and again, more delays. Scheduling depositions for Kim Kardashian and Kris Jenner have also been problematic, as both claim very chaotic schedules. Kris has a right to prepare for trial, and the longer the Kardashian clan drag their feet in scheduling depositions, the longer this thing is going to go on. It's worth noting that Kris' deposition was completed almost two months ago."
As we previously reported, Kardashian and Humphries would have celebrated their one year anniversary last week. The reality star pulled the plug on the marriage after only 72 days. The NBA star claims he was duped into marrying Kim and plans on putting her reality television career on trial next year.
"Kris just wants the truth to come out and is dedicated to seeing this thing through. He is in no rush and Kim's camp's threats of releasing hidden footage that makes him look bad and other absurd claims don't deter him," the insider says.
Article continues below advertisement
"Kim's deposition should take place in the next several weeks if they can all agree on a time and day. Just getting the lawyers on both sides to agree is becoming increasingly hard. Kris is getting ready for the NBA season and will defer to his lawyers. Kris absolutely expects that Kanye West will also be deposed because he has been in Kim's life for a very long time and Kris' team looks forward to questioning him."