Exclusive
Kris Humphries Divorce Deposition Going 'Very Well,' Says Source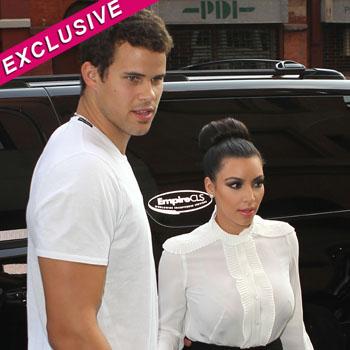 Article continues below advertisement
"Kris' deposition is going VERY well, and he is holding his own. He isn't getting rattled or upset by the line of questioning from Kim's lawyer," a source close to the situation tells us.
"There has been a lot of emphasis on his relationship with Myla Sinanaj, or lack thereof. Kris maintains that it was NEVER an exclusive relationship, and even if it was, it doesn't take away from his claim that his marriage to Kim was fraudulent and he got duped into it. Kris hasn't been living like a monk since Kim filed for divorce," the source adds.
'Kris has gotten emotional discussing his relationship to Kim, and has expressed his love for her that he still has, even to this day. He just wants the truth to come out, and the deposition has helped his case.
"Kris has been answering the questions truthfully and honestly, he has nothing to hide. They took a short break for lunch, and he has been very professional during the deposition, despite the negative tone of the questioning," the source says.
Article continues below advertisement
Also being deposed in the bitter divorce battle will be Kim's ex-boyfriend, Reggie Bush and current love interest Kanye West. The E! reality starlet's deposition will take place in Los Angeles at her lawyer Laura Wasser's office.
After all depositions are completed, a date for the divorce trial will be set. Kim and Kris' depositions aren't being videotaped.
RELATED STORIES: