Exclusive
Beyonce Fans Outraged She's Hanging Out With Kim Kardashian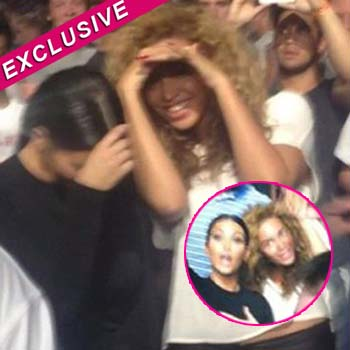 Article continues below advertisement
"Kim Kardashian is not the sort of girlfriend that Beyoncé fans envision the new mother having," an insider told RadarOnline.com.
"Beyoncé has an air of class and sophistication to her, while Kim is famous because of a sex tape and a failed marriage."
But with Beyoncé's husband and Kim's boyfriend touring together, the two girls are sure to be spending more time together and it won't do any favors for Beyoncé's reputation.