Exclusive
Famed Attorney 'Fires' Kris Humphries' Alleged Baby Mama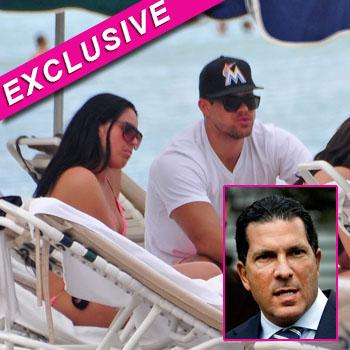 By Jen Heger - RadarOnline.com Assistant Managing Editor
The mystery continues about whether or not Kris Humphries baby mama is pregnant with the NBA star's baby, and RadarOnline.com has exclusively learned that her famed attorney, Joe Tacopina, 'fired' her as a client
several days ago.
As we previously reported, Humphries' gal pal, Myla Sinanaj, cast serious doubts Monday on reports that she is pregnant. "Uhhh ooooo Loook No babyy bump! #Shocker yes I'm a thick curvy girl *All natural I'm comfortable in my skin. What because I don't have fake boobs, fake ass, lipo, cellulite & laser treatments I'm fat? F*ck Yall! I'm natural baby! Worry bout the fake! This is something I should have done a long time ago but I thought keeping quiet & ignoring was best but enough is enough," she wrote on Twitter.
Article continues below advertisement
Sinanaj lawyered up after Humphries accused the hotel worker of attempting to extort him. However, "Joe fired Myla as a client several days ago. Myla no longer has an attorney," a source close to the situation tells us.
Read Myla's Mysterious Tweets
Myla is scheduled to be deposed in the bitter divorce battle between Kim Kardashian and Humphries in the next two weeks. Myla promised to post a video to clarify the pregnancy rumors and said on Twitter yesterday, "I'm doing a Video right NOW that I will Post with the TRUTH out of MY mouth and kill all these 'sources' story's ?#overIT?." However, no video has been