A Troubled Timeline: Paris Jackson's Stress In The Spotlight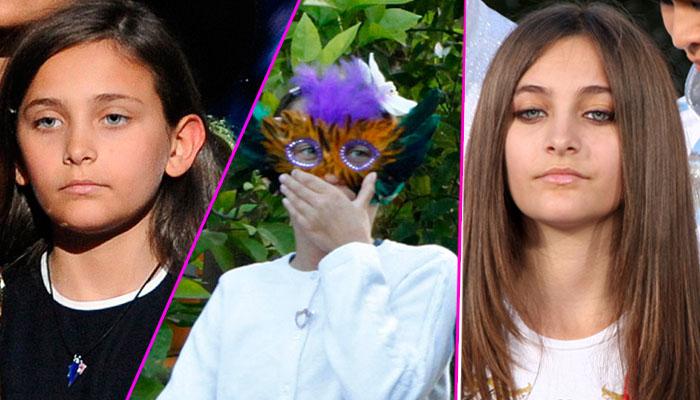 Once a mystery hidden under a mask, Paris Jackson has been a full-fledged celebrity since her father's death four years ago, though with Wednesday's news of her possible suicide attempt, it appears the fame has come at an price. With that, we're taking a look back at Michael Jackson's daughter, with hopes she recovers soon from whatever is causing her pain.
April 1998:
Paris is born into the venerated Jackson family, though her father's career is an afterthought by that point, plagued by scandals related to the singer's bizarre lifestyle, and molestation accusations five years before. Michael spends the better part of the next 11 years hiding his children under masks, in a presumable effort to shield the tots from the spotlight.
Article continues below advertisement
"I was like, 'This is stupid, why am I wearing a mask?' But, I kind of realized the older I got, like he only tried to protect us and he'd explain that to us too," she told Ellen Degeneres of the masks in 2011.
July 2009:
Following Michael Jackson's June 25 death, Paris emerges at his Staples Center service in Los Angeles with an emotional speech that left the country in tears, launching her into the limelight.
Article continues below advertisement
June 2010:
Still very much taken with her father's death, Paris decks her room out with images of the late King of Pop.
"I wanted to hang pictures of flowers or ballerinas in Paris' room, the sort of things I expected a girl would like," Katherine told London's Daily Mirror. "But she went into a closet and she brought out seven or eight pictures of Michael, and she told me, 'No, I want my Daddy hanging in my room'. So she goes to bed looking at him and wakes up looking at him. She said, 'I always want to be able to see him'."