Paris Jackson Plays Football With Intensity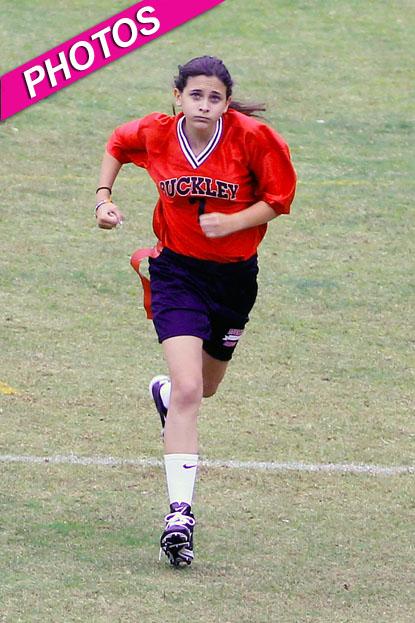 Paris Jackson juked and shimmied with intensity playing flag football at her private school on Tuesday, and RadarOnline.com has the pics.
The 13-year-old daughter of the late King of Pop Michael Jackson is the first female player to take the field in her exclusive Los Angeles school's history.
Her siblings Prince Michael and the long-haired Blanket watched from the sidelines.
In the meantime, the trial of their father's former doctor, Dr. Conrad Murray, continued Wednesday with testimony from Gerry Causey, one of Murray's patients who lauded the Houston physician as the best doctor he'd ever had.
Article continues below advertisement