Paris Is Just A Normal Teen! Michael Jackson's Little Girl Gives A Glimpse Into Her Schoolgirl Life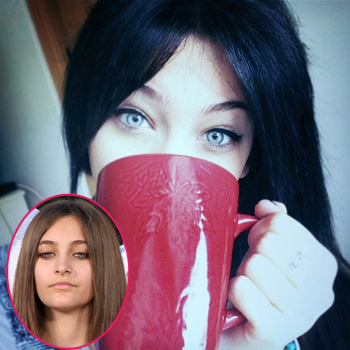 Paris Jackson is growing up so fast and so gorgeous!
The 14-year-old daughter of the King of Pop, Michael Jackson, shared some new images of herself on social media this week, showing off her drastically different new look as well as giving her fans a sneak peek into her seemingly normal teenage schoolgirl life – and RadarOnline.com has the photos.
Paris, who dyed her hair black in December 2012, looks almost unrecognizable in the new photos. Her edgy look appears to have been inspired by rocker Lita Ford and executed by Beverly Hills stylist Nick Chavez.
Article continues below advertisement
"Bringing the 80s look back," she tweeted last month along with a photo of herself and the stylist, days after posting one of Ford's album covers.
According to her Twitter photos, Paris appears to be enjoying the life of an average teenager, dancing with pals at semi-formals, playing the ukulele at school and sipping on sodas with her girlfriends.
Paris also appears to be interested in spirituality, sharing an image of the Self-Realization Fellowship Lake Shrine.