Exclusive
David Arquette Feeling 'Replaced' As Courteney Cox Dates New Man, Parties Away The Pain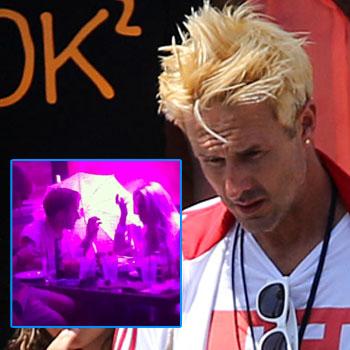 Article continues below advertisement
Caught in an emotional maelstrom, his drinking "is only escalating," the source says. And rehab is not in sight.
"David needs to accept the fact that he has a problem," the source says. "He's in denial."
Just Wednesday, David was spotted out at West Hollywood hotspot The Abbey partying and celebrating the Supreme Court's ruling against DOMA and Prop 8 with his trans sister Alexis Arquette.
"David was drinking beer the whole night, a lot of it, and toasting with champagne too," an eyewitness tells Radar.
"You could tell he was really excited about the court's decision and even said it was 'awesome news,' but it was sad to see someone who was once sober drinking so much."
The source continued to describe David as being in good spirits, laughing and joking with his sister -- and dressed "like Liberace."
"While David was clearly having a great time, it was obvious he was drinking some sort of pain away," the source says.
Article continues below advertisement
"Knowing him, he likes to take care of what he can himself. If he can drop the bottle without anyone's help, he will, but it's not that easy when it comes to addiction."