Exclusive
EXCLUSIVE: David Arquette Wasted During Wild Night With Strippers Days Before He Went To Rehab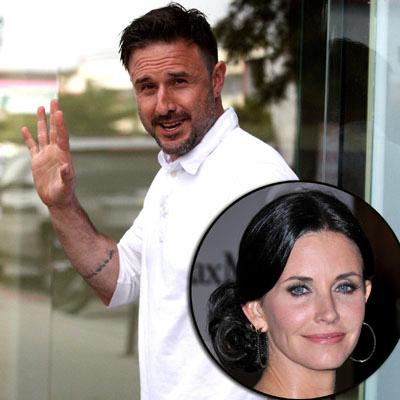 A wasted David Arquette partied wildly with strippers just days before landing in rehab, RadarOnline.com has learned exclusively.
Courteney Cox's estranged husband sprawled out in a dimly lit corner of Skins strip club in Los Angeles and dropped $2,000 on the dancers during his final out-of-control moments before landing in the Betty Ford Center.
Arquette's wild ride took place during the late hours of December 7 as he spread his cash around to multiple dancers, while putting his hands all over them.
Article continues below advertisement
"Money seemed to be no object for David. In all, he spent more than $2000 I believe," a source who was at the club said.
"He wasn't doling out singles, that's for sure.
"David appeared wasted and was enjoying himself with multiple dancers all night. The girls were naked and all over him and he loved the attention."
ON YOUR RADAR: Top 25 Celebrity Breakups Of 2010
Skin -- which labels itself as an "upscale gentlemen's club" -- offers all-nude lap dancers from $40 to as much as $300, including some in private rooms with beds.
As RadarOnline.com reported Sunday, Arquette, 39, checked himself into the Betty Ford Center to seek treatment for alcohol and other issues.
Arquette's crazed night at the strip club is a continuation of the questionable behavior he's exhibited since announcing his split with Cox in October. The actor told Howard Stern that he slept with Jasmine Waltz while separated from Cox and he has been seen partying hard in L.A.
Article continues below advertisement
The heartbroken star described his separation from the mother of his six-year-old daughter Coco as the "hardest thing anyone has to go through".
"I've been drinking a lot," confessed Arquette.
"Everybody's worried and concerned about me... When I drink, I become a maniac."
EXCLUSIVE PHOTO: David Arquette's Wild Pool Party
What's more, RadarOnline.com has learned the Scream star is a regular at the strip club and often spends large sums of money cavorting with the dancers.