ON YOUR RADAR: Top 25 Celebrity Breakups Of 2010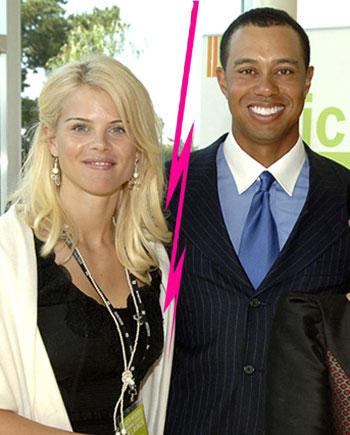 Breaking up isn't really hard to do for Hollywood couples, as some of the most famous pairs called it splits in 2010 and RadarOnline.com has a gallery of the dynamic duos who ended their relationships.
Check out the RadarOnline.com Breakups 2010 gallery here
The shocking news that Jesse James was cheating on Sandra Bullock with a stripper and a bunch of other tawdry women made Bullock's filing for divorce the least surprising split of the year.
Article continues below advertisement
Following on the heels of the news that Tiger Woods was cheating on his beautiful Swedish wife, Elin Nordegren, with women all over the world, made her late summer divorce finalization the most expected of the year.
There were some surprising breakups in Hollywood in 2010. After 11 years of marriage and a beautiful daughter, Courteney Cox and David Arquette announced their separation. The couple had been split for some time and David's frank interview on Howard Stern about the status of their marriage revealed that the couple separated early in the summer but were trying to keep that under wraps.
Miley's dad, Billy Ray Cyrus, filed for divorce from her mom Tish after 17 years of marriage amid rumors that she was cheating with rocker Brett Michaels. Since their split, the family has had a run of bad press, with Miley getting caught on video smoking out of a bong. Billy definitely seems to have an achy-breaky heart!
Reality couple Jake Pavelka and Vienna Girardi was all lovey-dovey after the final rose on the Bachelor, but their engagement lasted a mere six months and their nasty breakup had both sides claiming the other was a bad partner. Their "reunion" on an ABC televised special was shocking as Jake lashed out at Vienna and she stormed off the stage furious with her ex.
Article continues below advertisement
Sexy reality star Kim Kardashian and her Super Bowl winning boyfriend Reggie Bush called it quits, but the stunning Kim didn't stay single for long and has had a string of boyfriends since her split with the NFL star.
Check out the RadarOnline 2010 Breakups gallery to remember the most scandalous breakups of the year!
RELATED STORIES:
ON YOUR RadarOnline.com: The Best Beach Bodies Of 2010!