Courteney Cox's 'Emotional Affair' - Who Is Brian Van Holt?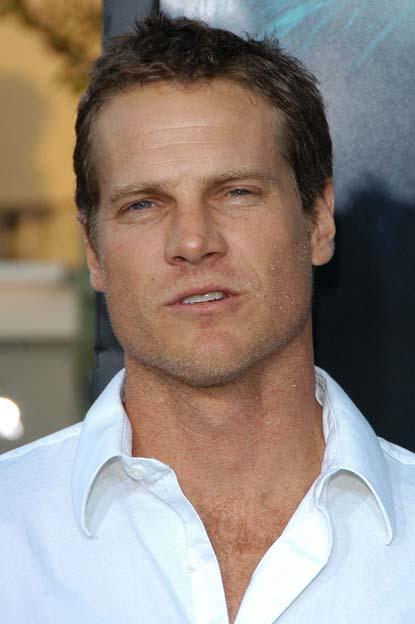 After the bombshell announcement that Courteney Cox and David Arquette are splitting up, Brian Van Holt's name has sprouted up as the possible dividing wedge between the show biz couple.
As RadarOnline.com previously reported, eyebrows were raised this past April when Cox and her hunky Cougar Town co-star were spending plenty of time together on- and off-set, leading to speculation that Cox and Arquette had an open marriage.
Article continues below advertisement
So just who is Brian Van Holt?
FIRST PHOTOS: Courteney Cox Surfaces Sans Wedding Ring
He's an Illinois native who grew up in California and got his foot in the show biz door winning a modeling contest, which got him signed with the Jack Rose Agency in Hollywood.
From there, he parlayed his good looks into roles on TV shows such as Beverly Hills 90210, Spin City, Homicide: Life on the Street, Sex and the City, John from Cincinnati and Entourage, as well as films such as Black Hawk Down, S.W.A.T. and Windtalkers.
Van Holt received his biggest career break last year snagging a high-profile role on Cougar Town, in which he plays out-of-work golfer Bobby Cobb, the ex-husband of Cox's character Jules.
Arquette called into Howard Stern's Sirius radio program Tuesday and candidly admitted to sleeping with another woman after the pair decided to separate, but said he was unsure if Cox had slept with anyone else. He added that the couple mutually agreed not to share details of their post-separation love lives with one another.
Article continues below advertisement
AUDIO: Listen To David Arquette's Howard Stern Interview
Arquette said when the aforementioned reports of Cox and Van Holt spending extra time together broke last spring, Cox denied them and he believed it.
Arquette said he knew Cox and Van Holt were involved in an "emotional affair" and that "part of the terms of out separation was that I was allowed to see other people and so was she."
Stay with RadarOnline.com for new developments in this story.